You've heard meal prep is the key
Yes, but where to start?..
Let's face it, the same way you can cook a marathon of food for 3 days Yom Tov or a Simcha you are hosting!! You can also start meal prepping your food for a week
What do you need to make it happen?
Let's start by clarifying what Meal Planning is and what you need to do to make it happen with my 4 tips.
Meal planning is the act of thinking ahead about what you'll make for meals and snacks and getting prepared.
It is a very simple technique that consists of cooking large quantities of food in a short time, and saving it for the rest of the week and with advantages such as:
Save time in the kitchen
Eat healthier and more varied
Make better use of food and avoid waste
Go shopping only once a week
Save money
Less mess
Tip # 1: Plan what you are going to prepare
If you spend some time planning what you are going to eat during the week, more or less, it will be very easy for you to make the right menu, shopping and batch cooking and you can invest in other activities the time you save by not having to cook every day.
Make a list of the foods you have at home.
Choose different recipes and/or preparations to take advantage of the ingredients you already have at home.
Make a list of the foods you are missing to complete your cooking for successful meal planning.
Keep in mind that you may also need fresh items during the week, not everything has to be cooked beforehand. For example, I like to always have some fresh vegetables on hand, for snacks or to put in a bowl or salad.
The secret to meal planning is to plan a menu with different foods that you can combine in many different ways throughout the week. In this way, you will not be obliged to always eat the same, but you will always be able to change your dishes, according to what you most want.
Tip # 2: Choose your utensils well
Although you don't need special utensils for cooking, I do recommend that they be of good quality, especially Tupperware. Good airtight BPA Tupperware will allow your food to keep longer and better. Here are the Tupperware that I recommend
Set of basic Tupperware ideal for preserving food
Small glass jars ideal for dips chia pudding, fermented
Large glass jars ideal for soups, creams, drinks
Special salad bags to preserve your greens and herbs
Tupperware for rest of the food
Tip # 3: Optimize your time in the kitchen
One of the main objectives of meal planning is to save time, organizing yourself well will allow you to prepare many things in a short time:
Always start with the preparations that take longer, so while they cook you can do other things.
Choose different types of preparations, so you can do more things at once.
Make the most of all the cooking methods you use: if you use the oven, but more than one tray at a time; If you boil something, take the opportunity to add a steamer in a pot and steam something at the same time.
Try to reuse plates and bowls and clean as you use something, this way you will not have to waste more time in the end to clean them all.
If you cut vegetables for a recipe, take advantage and cut some more sticks or slices that you can keep in the fridge for a salad or use as a snack during the week.
Tip # 4: Make a balanced and varied meal plan
The best thing about meal planning is that each week can be different and you can change it according to the seasons, your tastes and your needs, even so it is important that it be varied and balanced so that you have everything you need. Try to always include:
One choice of breakfast
One source of protein, or more, such as legumes, tofu, eggs, meat, or fish, depending on your tastes and habits.
A good mix of vegetables, I recommend that they be varied and seasonal. Eating vegetables is very important so try to make several containers with different combinations; some ideas can be vegetable cream, baked vegetables, vegetable stir fry, vegetable curry
A cereal or legumes, always better whole grains. This can include brown rice, quinoa, couscous, but also homemade bread, for example.
A sauce or vinaigrette, or more.  Some simple and delicious seasoning that you can use throughout the week to add a special touch to your dishes.
A snack option, or more. Having a healthy snack ready during the week will help you eat healthier.
These are the basic elements, useful for any healthy meal planning. From there, you can add the elements you want, according to your family's tastes and needs.
I invite you to go ahead and download my FREE guide
showing you how to plan, cook, prep, and store your food so that you always have a healthy meal ready to go. And I'll even show you how to make it FUN!
Remember if meal prepping is new to you, STOP aiming for a 'perfect' meal plan…
And learn how to make meal plans that you can actually stick to!
I recommend starting with baby steps and making it better week by week! Don't aim for perfection but for progress.
To your health,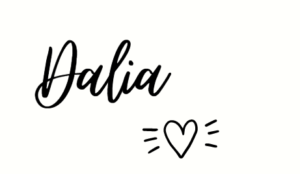 If this topic interests you, I will be doing a FREE Meal Prep workshop soon. Sign up below and be one of the 1st ones to know about it.