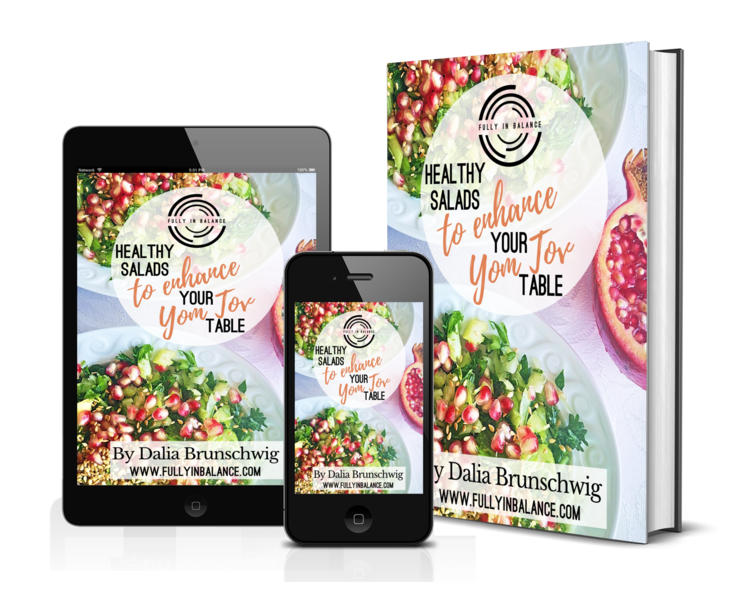 HEALTHY SALADS RECIPES EBOOK
An amazing collection of kosher healthy salads for every occasion by Dalia Brunschwig. Certified Integrative Nutrition Health Coach.
Dalia's coaching experience taught her that after completing her program the hardest for her clients is to keep a balance when it comes to Yamim Tovim, Shabbes and Simchas. She took her time to create, test and compile for you and her clients an easier way to accompany your delicious dishes with healthy salads, and she is here to share it with you.
35 different healthy salads, dips and classics,
Delicious salad dressings
Tips and notes that will help you substitute ingredients