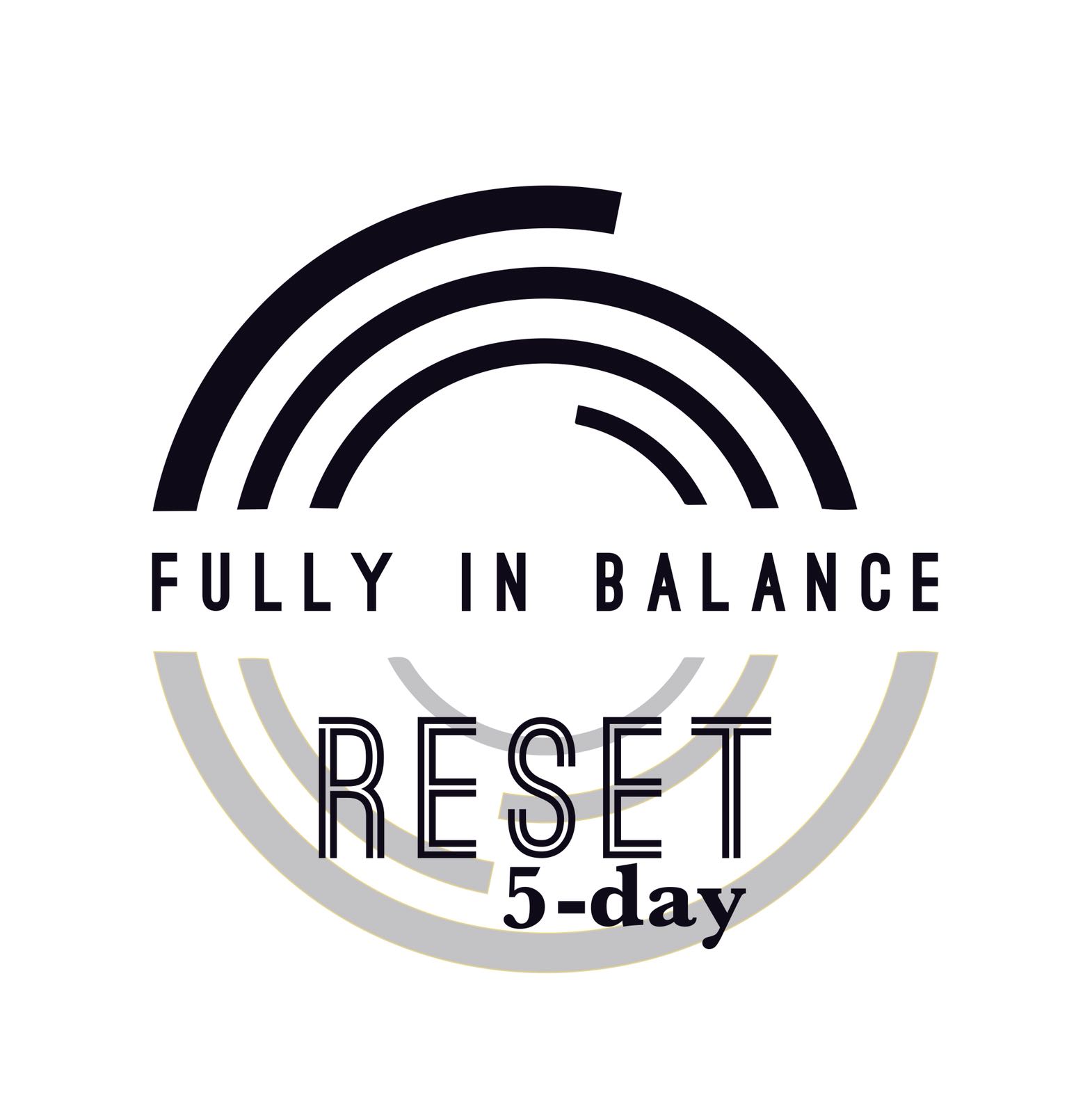 This reset is not a diet. It's not a cleanse. It's not a get thin quick fix. It's 5 days worth of Re-BALANCING your body with nourishing, real food meals because you want to be smarter with your choices, feel better in your body, with the most energetic version of yourself after the Jewish holidays!
This program makes you feel great and energized in less than a week, guaranteed! 
Over 500 Jewish women have participated in the 5-day reset over the last 5 years, reporting unbelievable and immediate change.
85% OF PEOPLE HAVE SOME SORT OF GUT IMBALANCE! 
NO MATTER HOW HEALTHY THEIR DIET MAY BE!
Clear potentially irritating foods out of your system while you introduce nourishing foods and nutritional boosters.
5 days is just enough to get you started and connected to your gut.
SPECIAL POST SUKKOT
GUT EDITION
THE PUSH THE RESET BUTTON ON YOUR GUT HEALTH THIS NEW YEAR!
In just 5 days!
During this 5-Day Gut Reset, you'll clear potentially irritating foods out of your system while you introduce nourishing foods and nutritional boosters. The duration is just enough to get you started and connected to your gut.
THE POST-YOM-TOV RESET PROGRAM GUARANTEES THE TOOLS AND SUPPORT TO BE SUCCESSFUL AND FEEL ENERGIZED IN LESS THAN A WEEK
We start NOV 6th
Prep starts OCT 31st! 
TREAT YOURSELF AFTER YOM TOV TO A DELICIOUS 5-DAY RESET.
The Jewish holidays are a wonderful time spent with family around the table. But in the aftermath we often face unwanted consequences and difficulties in regaining our strength and discipline. The reset is built around these challenging seasons and will help you jumpstart your life again in just 5 days. I'm not making you suffer or starve, however, I'm giving you detailed tools to get you back on track with rich, delicious food.
With meal plans and group support, the 5-day reset will help you regain control after the Yamim Tovim, and guide you towards a healthier, more sustainable diet that will make you feel good about yourself and your food habits.
REBALANCE YOUR BODY IN NO TIME
THE POST-YOM-TOV RESET PROGRAM GUARANTEES THE TOOLS AND SUPPORT TO BE SUCCESSFUL AND FEEL ENERGIZED IN LESS THAN A WEEK
"With the Reset program I jumped straight into 5 days of only clean eating.
It was unreal! Even my family got interested too . I carried on with the basic guidelines and in a short time I was 10 kg down.
Now I stopped the program and it stays off just because I am doing it the healthy way!"
Raizy Kolman
Mother of 8, Switzerland
"I did the 5-Day Reset Program with Dalia and I can highly recommend it to anyone who is struggling to commit to a healthy diet.
The content, how she explains everything, the level of organization with the menu for each day and even the shopping list are great!
The quantity of food is sooooo abundant that I couldn't even finish it (and I'm not the kind of person that eats little quantities ;)).
And the Support Group and her presence are key, as she is there to help you, to answer your doubts, to encourage you, to make it EASY!
You'll feel so good after those 5 days (almost sure with less weight) that you will want to stick with it."
Tamara Picco
43, Switzerland
Are you ready to reset your body too?
THE 5-DAY RESET GROUP PROGRAM
THE SEASONAL RESET TO GET YOU BACK ON TRACK!
DON'T MISS THIS OPPORTUNITY!
FOR CHF 130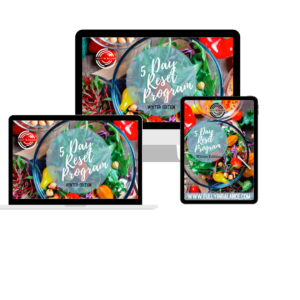 AFTER 8 DAYS OF CHANUKAH, THERE IS NOTHING LIKE RESETTING AND STARTING JANUARY AND A NEW YEAR FEELING GREAT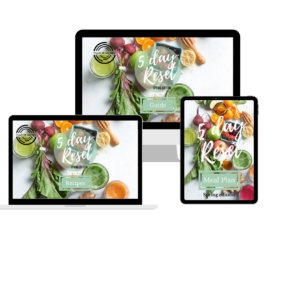 AFTER ALL THAT MATZAH MEAL, EXTRA OIL, POTATOES AND SUGAR, RESET YOURSELF IN 5 DAYS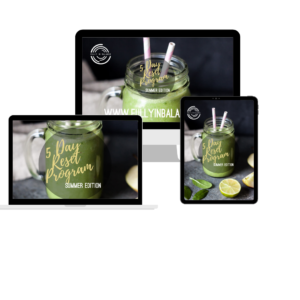 AFTER SUMMER BREAK, DON'T WAIT TILL AFTER SUKKOT TO RESET YOUR BODY! YOU CAN ALREADY FEEL GREAT IN ELUL AND START THE NEW YEAR WITH CONTROL OVER YOUR FOOD.
Starts September 3rd, 2023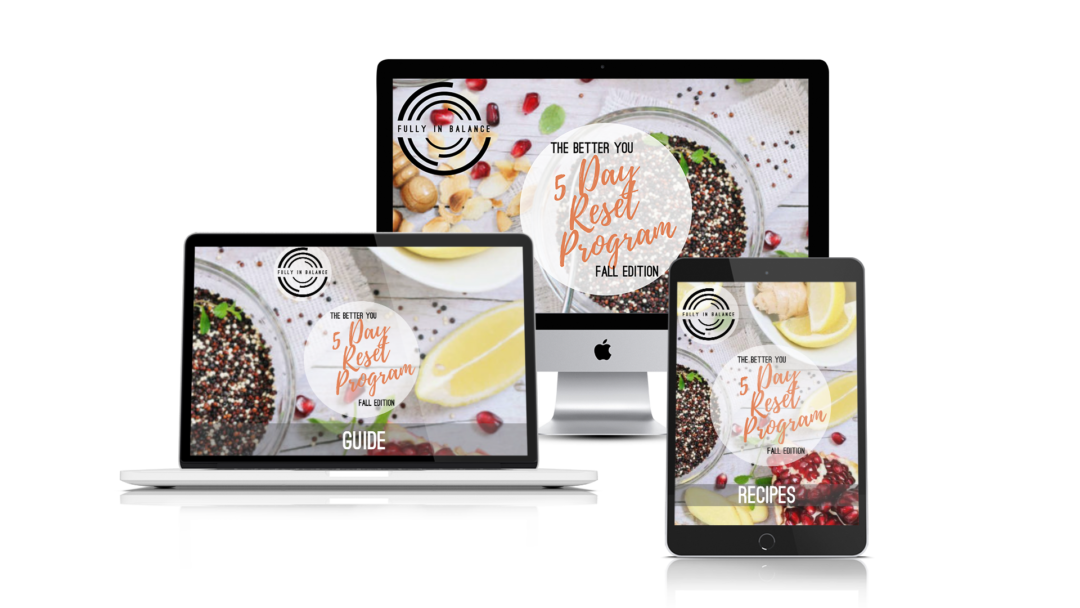 AFTER THE BEAUTIFUL AND INTENSE TISHREI YAMIM TOVIM, START THE JEWISH NEW YEAR WITH A BETTER VERSION OF YOURSELF.
YOU DON'T WANT TO WAIT UNTIL THE NEXT GROUP?
LET'S GET YOU STARTED ONE ON ONE!
WHY RESETTING YOUR BODY IS SO IMPORTANT?
By Resetting your body after each yom Tov, you are minimizing the toxins your body has to process, you give your liver the space it needs to start processing these toxins again. Once processed they are released into the lymphatic system, kidneys and blood to be eliminated.
it is ideal to do a Cleanse a minimum of twice a year, after Sukkot (Fall)  and Pesach (Spring).
Cleansing twice a year prevents critical mass toxin overload and can reduce the risk of cancer and obesity.
I know that a cleanse can feel challenging. That's why I created my 5-day reset programs with REAL food and a plan for success – because I want you to be part of a reset that feels doable and even fun when done in a group!
A starving program
Skinny teas plan
Slimming pills protocol
Protein shakes program
 "I can honestly say that I felt a distinct rise in my energy levels within the short space of five days. I have kept up with the changes I made and still feel the benefits. I would recommend this programme as a starting point for Dalia's other short and long programmes"
TESTIMONIALS IN ONE SENTENCE
Frequently Asked Questions
How often do I need to reset my body?
A few signs that you are in need of a detox are fatigue, headaches, skin problems, and excess fat, especially in your belly. But even when you just aren't feeling that great, a detox can help. We live in an increasingly hectic and toxic environment, and taking time for high-level self-care detox can make a huge difference in your energy levels, mood and even your body shape.
What happens during the 5-day reset program?
The motivation and group vibes are unbelievable – you'll get a step-by-step guide of what you'll need to do every day on this reset. We'll focus on eating high-nutrient foods like fresh vegetables and fruits, whole grains, and proteins. We'll cut out processed foods, gluten, dairy, caffeine and sugar.
What happens after the 5 days?
The 5-day reset will give you a good taste of a healthier lifestyle with my guidelines and different meal ideas. However if you still need support or would like more ideas, you can join the 12-week group program or One-on-One sessions.
What are the average results?
From the years of experience of the Fully in Balance reset programs, the average weight loss has been between 700gr to 3kg in only 5 days, depending on the individual. The improved energy levels and the great feeling, however, everyone is amazed about.
No, this program is designed to be printed and comes with guidelines. I am supporting you via the Fully in Balance portal along the way and I am available to guide you and make you succeed if you are committed and follow the suggestions according to your likings and cravings.