"there is no diet that will do what healthy eating does"
How Can I help you?
Let's talk and understand where I can support you reach your health goals.
Book a FREE 15 min clarity call with no obligation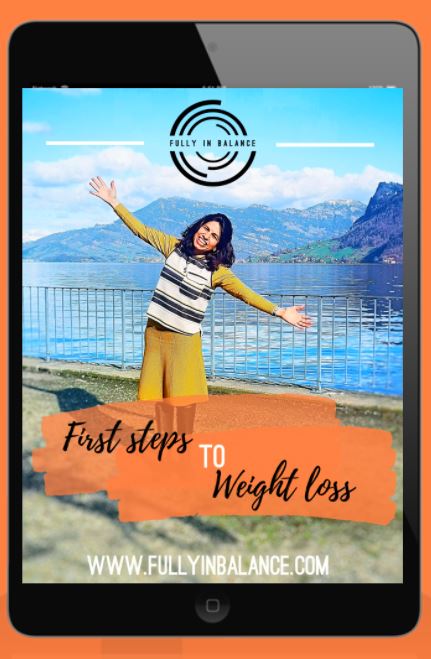 FIRST STEPS TO WEIGHT LOSS GUIDE
Understand the roots of your habits and how to make a switch.
Grab your Free digital copy of my new guide and start feeling amazing!
 not sure how to find YOUR BALANCE?
let me guide you to a healthier version of yourself!
Have you been feeling like you need to start taking care of yourself?
Eating better, sleeping more, having increased energy?
Do you feel that you cannot do it alone, and you need someone to be accountable to?
Someone that will give you the tools and the guidance to help you through the process, so that you don't fall and feel like unsuccessful again…?
Have you tried a dozen diets to get back into shape and feel so frustrated by the YoYo effect?
FULLY IN BALANCE is here to guide you; with no judgement.
To listen to you and identify your goals and help you make them happen. Taking into account your individual needs today and supporting you every step of the way. With you until the end… not with perfection but with progress!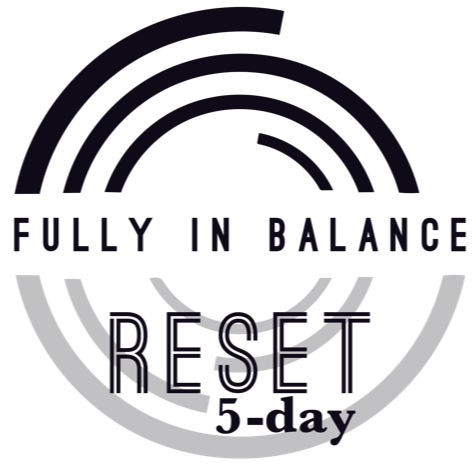 5 DAY RESET PROGRAM
Seasonal 5 day Reset program which will give you the jump start to cleanse your body and gain energy with all the tools and easy delicious recipes.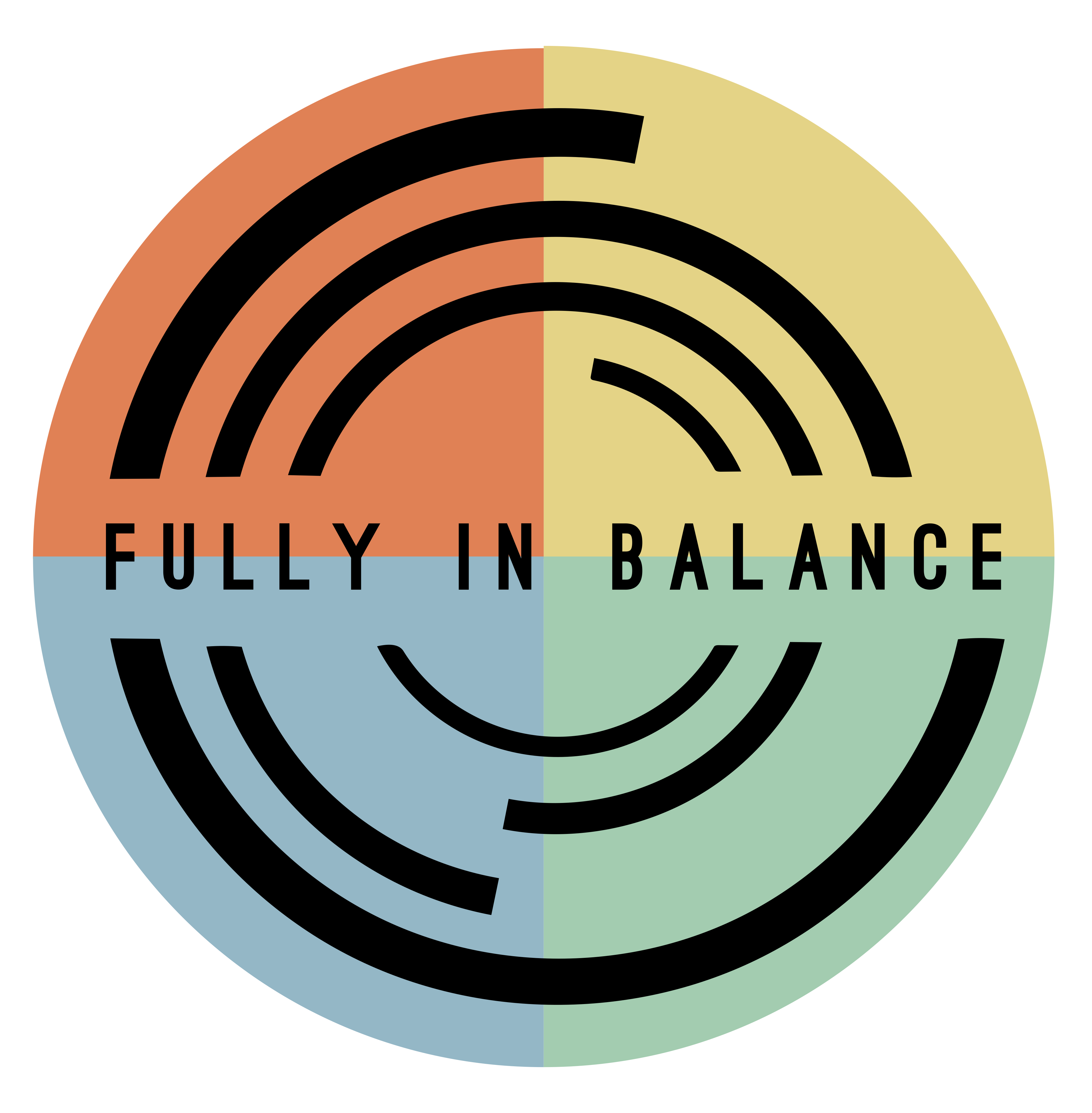 Balance redefined
Dalia's proven system that will provide the essential ingredients to lose weight and find a 𝒃𝒂𝒍𝒂𝒏𝒄𝒆𝒅 healthy lifestyle!
For long term results and maintenance.  
This program is for you if…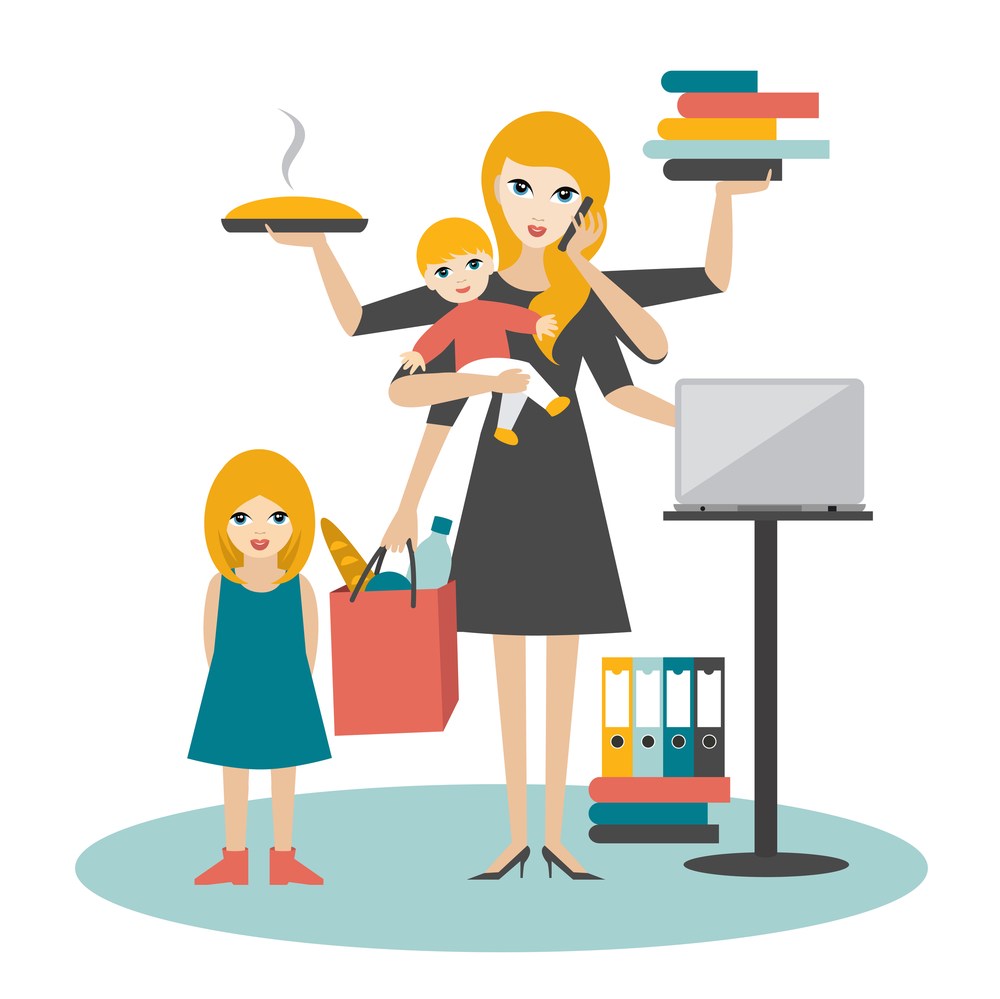 You are looking for a balanced kosher healthy lifestyle aligned with your family and work.
You want to lose weight and have more energy the kosher way.
You want to get guidance for not only how to eat healthy during weekdays, but also Shabbes and Yom Tov.
Struggle with time management and having no tools to reach your goal.
You want to learn of to listen to your body and identify sensitivities.
You want to  have the tools on how to shift your current habits to be able to maintain your ideal weight.
You want to STOP the guilt around food once and for all.
You want to improve your sleeping quality with the right mindset.
You want to achieve long term results, without the YoYo effect.
Schedule a call
Which program is best for you?  Schedule a call with Dalia to understand your health history and your goals.
Choose a Coaching Plan
Whether is a 5 day reset or my signature program, what is vital is YOU and your needs and goals. The steps you need to take to reach it! It will depend on your availability, privacy, support, season of the year and of course your commitment.
Choose your goals
Do you want tips that will help you for the rest of your life, more energy, better sleep, flatter stomach, clearer skin, weight loss, boosted immune system, positive mindset, kitchen stocked with healthy kosher brands or fridge filled with colorful foods?
About Me
I'm Dalia
An integrative Nutrition Health Coach. Through my training, experiences as well as my personal struggles and successes, I provide insight into natural healthy healing, via one-on-one private sessions or a group coaching, always factoring in that no one size fits all and taking into account the kosher diet locally or internationally.
I help clients reach their unique goals, by imparting customized resources, health awareness, tools and the confidence to build and maintain healthy dietary, exercise and lifestyle habits.
I can help – Let me be your guide to a healthier lifestyle!
My Approach
Losing weight is the primary focus for most people, but it goes so much deeper than that. That's where I come in! I give you the tools to teach you how to listen to your body and I guide you to reach your health goals. With my guidance and support you will feel better and learn how to get back on track when you fall off your routine.
A very well organized program! Shopping lists and menu-table make it easy to follow  this diet and take the whole planning off your head. Constant support, availability and tips from the group leader are a tremendous help. I can only recommend
Dalia has not only helped me lose weight in the last 3 months working with her, but I also started listening to my body and eating what I like with no cravings. I thought I would not succeed as I a picky eater . It was a process, but Dalia guided me to understand  the basics of mindfulness, food control with self care and acceptance.  Her program is  brilliant and her accountability unbelievable.
Healthy salads to enhance your table
why this e-book is for you?
We live in a stressful routine, whether it is summer holidays, or back to school and work after a great summer break, we face busy weeks ahead with our day to day routine.
We are always looking for a balance in our life, we look forward to start the day well and to have nutritious meals for ourselves and our families, when it comes to weekend we have sometimes meal preparations and hosting, not to mention when we have festive days ahead of us.
We all know how difficult it can be to stick to healthy habits during these busy weeks.
With so many beautiful occasions in our calendar, shopping, cooking and hosting can become a never ending story… what a better feeling if you can have ideas to serve healthy food with the right nutrients that will benefit your loved ones?
Dalia's program matches especially with the life of a working Jewish woman with a family and a kosher kitchen.
I wanted a restart, focus on healthy food and I got it with Dalia. I liked the personal and motivating coaching!! I can only recommend it!
CONTACT ME FOR QUESTIONS
Start taking care of yourself today!