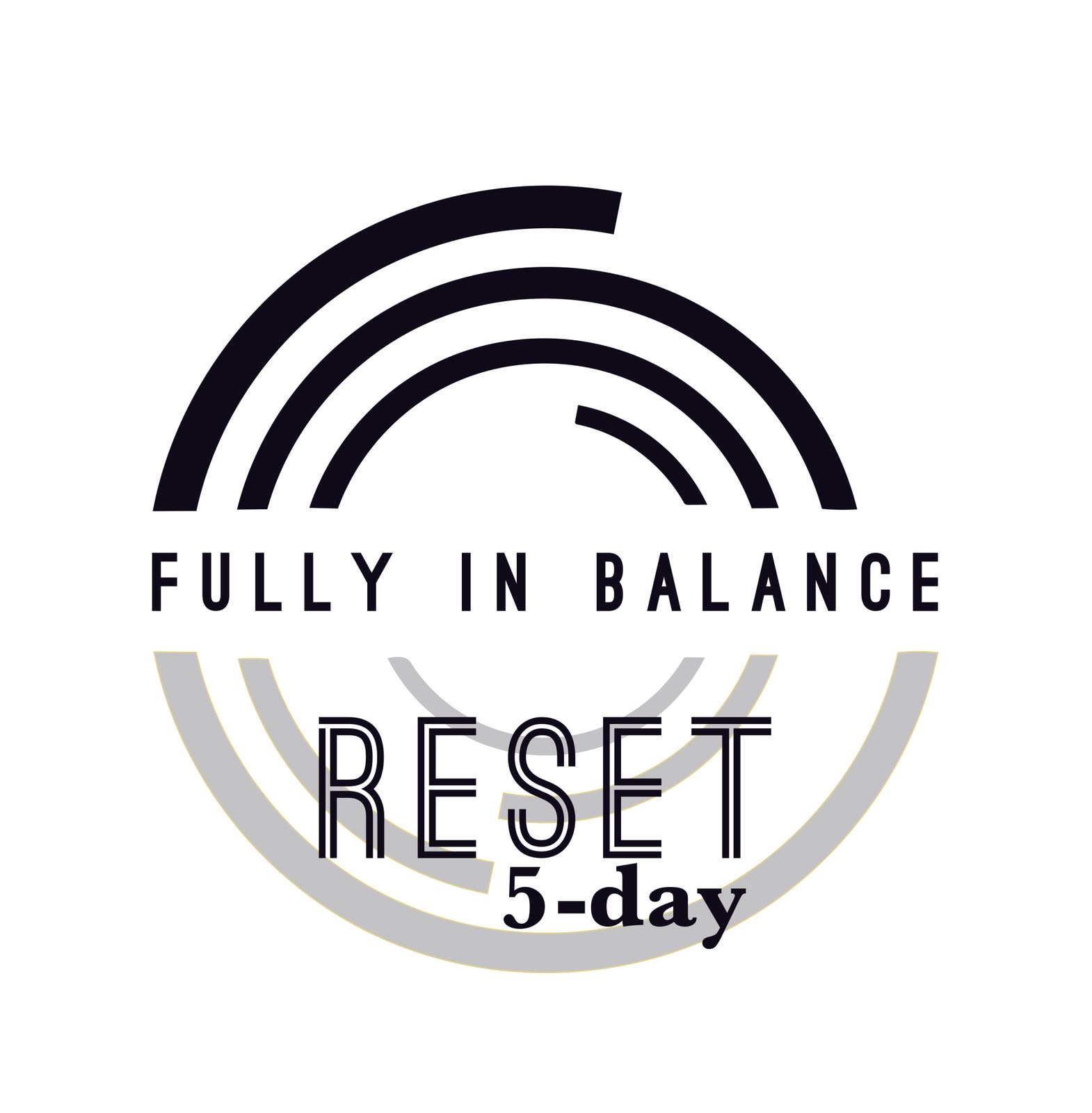 This program works, it simply does! I am not saying that because I created them, I am saying this because I have done it 4 times each year in the last 3 years and at least with 20 women in each group!!!
That makes over 240 Jewish women! WOW
The program that gives you the jump start results in only 5 days after the Yamim Tovim, Chanuka or even Summer break by getting you back on track with real food, delicious food!
I've been there too…. With our beautiful busy calendar always from Yom Tov to Yom Tov, from Simcha to Simcha and Shabbat to Shabbat, I want you to know that there is hope for getting back to feeling great and energysed!
the best way to reset your body
A 5 Day seasonal reset program ready for you with all the tools to be successful and feel great with yourself 
What you get:   
Detailed guide.

Shopping list.

5 Day Suggested Meal Plan.

Recipes guide.

Guidance & support.

Group accountability.

WOW results in only 5 days.
After Sukos, I felt so bloated , a month after so many meals and had way too many kilo's to deal with!
With the help of Dalia's reset program I jumped straight into 5 days of only healthy eating. It was unreal. I carried on with the basic guidelines and in a short time I was 10kg down. The whole family wanted to join! It was fun planning every day for the next!
Now I stopped the diet and it stays off and all because I did it the healthy way!
Raisy Kolman, Zurich, Mother of 8
Are You Ready To Reset Your Body Too?
To feel great in only 5 days with no hunger?
Are you looking to be in control of your food again?
Do you want to hone in the amount protein/carbs you really need to function well?
Looking for a group vibes that will keep you accountable and motivated?
  THE 5 DAY RESET GROUP PROGRAM
4 seasonal resets to get you back on track!
At only CHF 97 each time!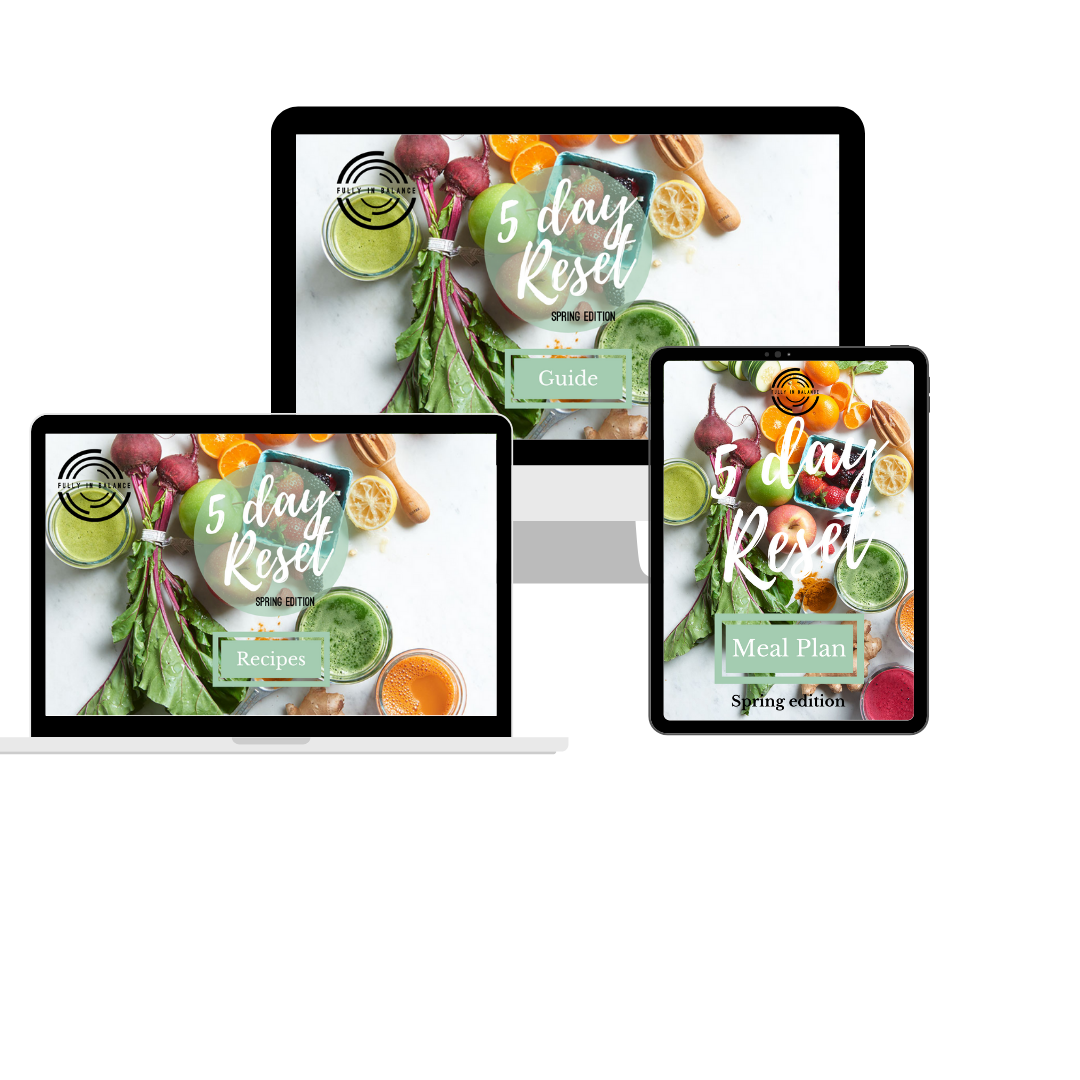 spring
After all that Matzah Meal, extra oil, potatoes and sugar, reset yourself in 5 days 
Starts April 11th, 2021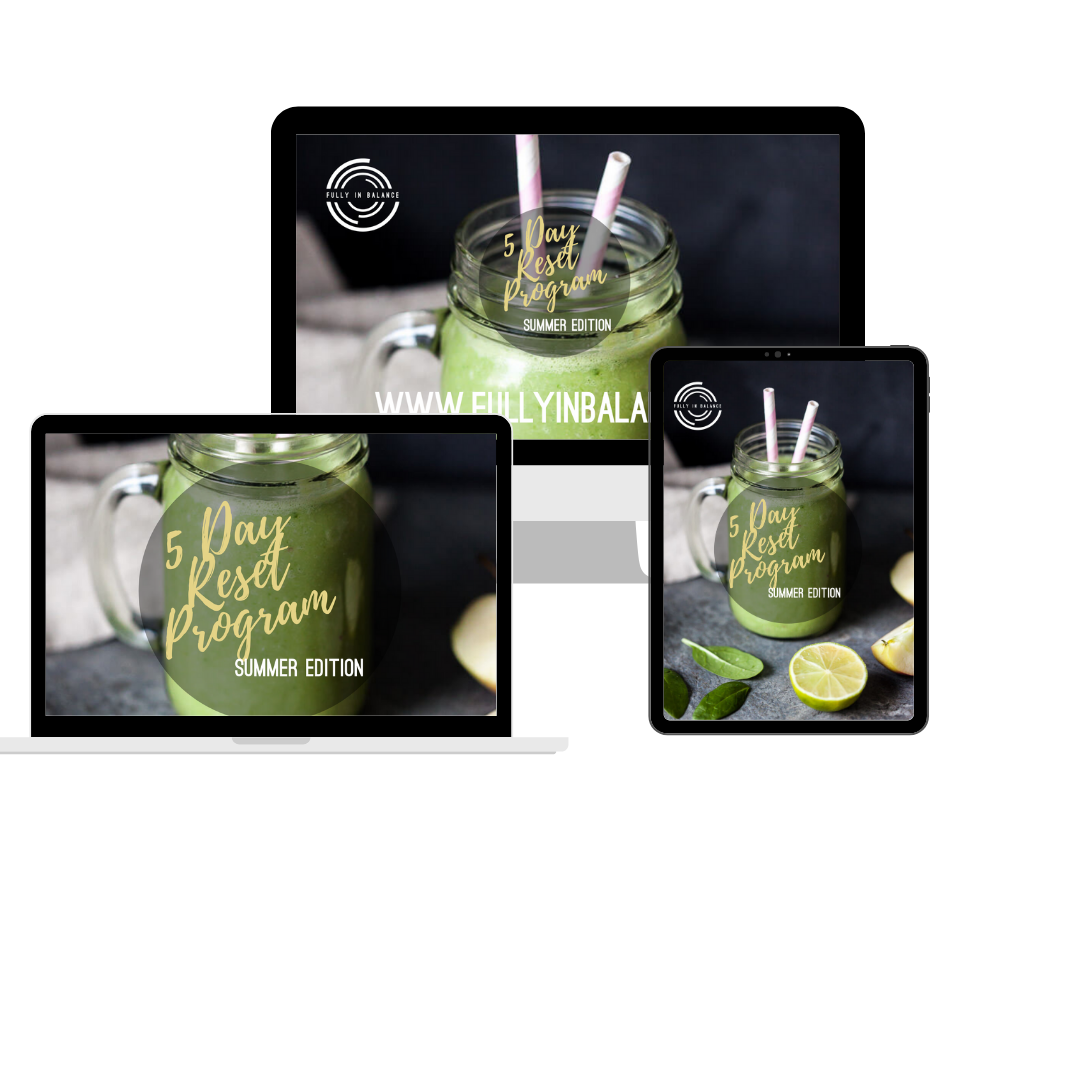 summer
 After summer break, don't wait till after sukkot to reset your body! You can already feel great in elul and start the new year with control over your food.
Starts August 2021
fall
After the beautiful and intense tishrei yamim tovim, Start the Jewish new year with a better version of yourself.
Starts Oct 2021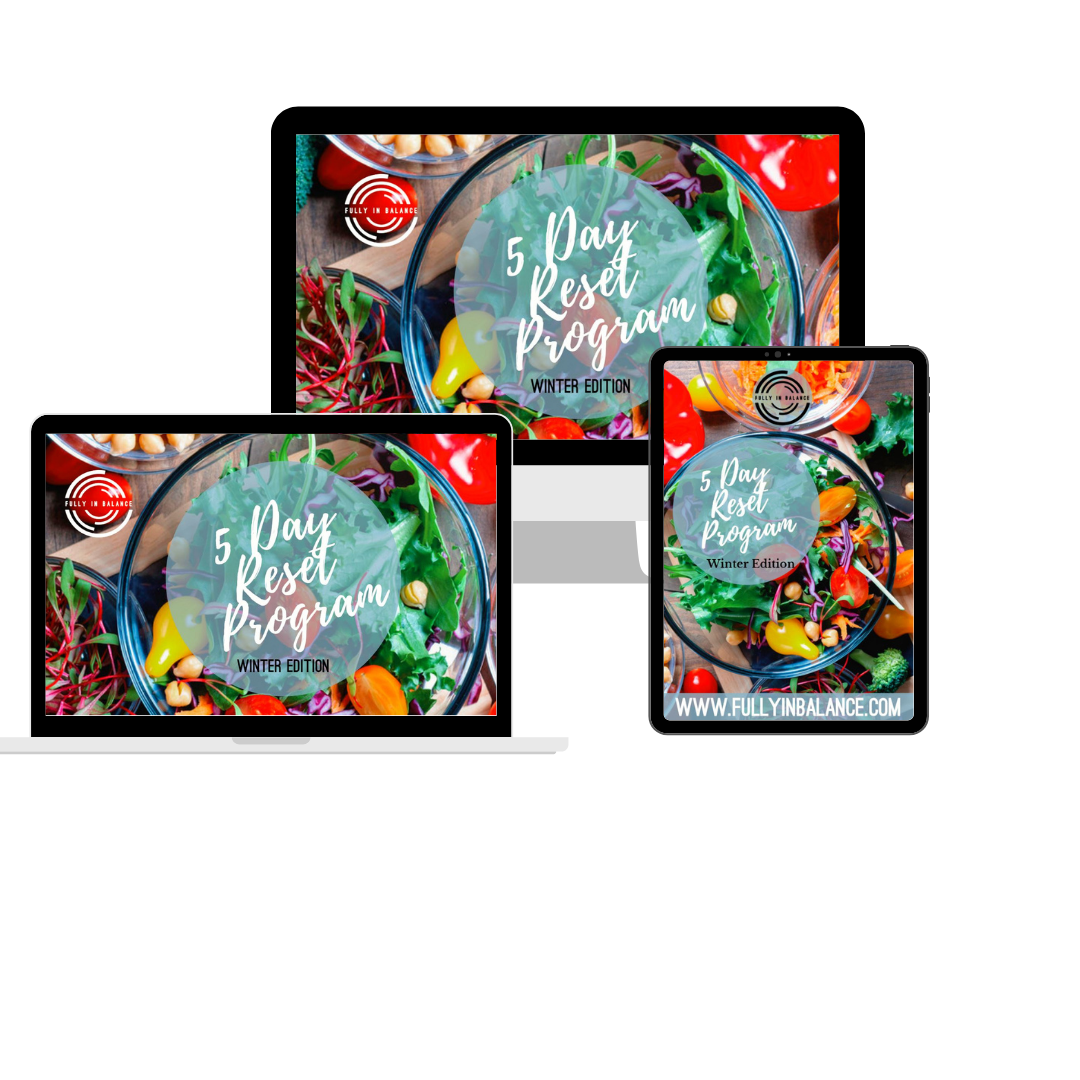 winter
After 8 days of chanukah, nothing like starting January feeling great with this program
Starts January 10th 2021
  you don't want to wait until the next group?
let's get you started one on one!
WHy resetting your body is so important?
A few signs of needing a reset are fatigue, headaches, skin problems, and excess fat, especially in your belly.
But the truth is that if you just aren't feeling that great, a reset can help.
I know that a cleanse can feel challenging. That's why I created my 5-day reset programs with REAL food and a plan for success – because I want you to be part of a reset that feels doable and even fun when done in a group!
A starving program
Skinny teas plan
Slimming pills protocol
Protein shakes program
Frequently asked questions
I would love to help you reach your main goal on my programs
I am here to answer your questions. I have gathered here the most frequent questions about my program, if you still have uncleared answers don't hesitate to email or schedule a 15 minute discovery call. 
International oR local
It doesn't matter where you are located, with today's technology we can get in touch and start working together. 
How often do we need to reset our bodies?
A few signs of needing a detox are fatigue, headaches, skin problems, and excess fat, especially in your belly. But the truth is that if you just aren't feeling that great, a detox can help. We live in an increasingly hectic and toxic environment, and taking time for high-level self-care like a detox can make a huge difference in your energy, mood and even your body shape.
What will happen during the 5 day reset program?
The motivation and group vibes are unbelievable  – You'll get a step-by-step guide of what you'll need to do every day on this reset. We'll focus on eating high-nutrient foods like fresh vegetables and fruits, whole grains, and proteins. We'll cut out processed foods, gluten, dairy, caffeine and sugar. 
What after 5 days?
The 5 days reset will give you a good introduction for a healthier lifestyle with my guidelines and different meal ideas for the 5 days. However if you still need support or would like more ideas, you can join the 8 week group program or One on One sessions.
What are the average results?
From the experience on the FULLY IN BALANCE 4 reset programs, the average weight loss has been between 700gr to 3kg in only 5 days! It depends on the individual. However the improved energy and great feeling everyone was amazed about.
Do we meet on Zoom?
No, this program is designed to print and go with the guidelines, however you have Dalia's support via the FULLY IN BALANCE portal all along and she is available to guide you and make you succeed if you are committed and follow the suggestions according to your likings and cravings.
What will you get if I join?
 guide to help you start the reset with the right tools to be successful.
A complete suggested meal plan and recipes.
A shopping list   so you can just print and go to the stores
Support from me and from the forum you will decide to sign up to.
TESTIMONIALS IN ONE SENTENCE
Easy to do due to the short period of 5 days.
 קצר ולעינין!
Perfect reset without feeling tired, hungry or ANGRY.
Lost 2.5kg in 5 days, the first day was hard but worthwhile.
A great healthful, energizing, routine setting program with great support and encouragement!
Felt so much energy after the reset and lost 1.8kg feeling great!
A good start to clean the body in short time.
It was fun and interesting to try out something different.
Amazing, very organized, well explained and very helpful.
Loved the group support from all the ladies! kept me motivated.
Great support and guidance.
Definitely would recommend to anyone that wants to give a cleanse to the body in short time.
CONTACT me for any questions
start taking care of yourself today!